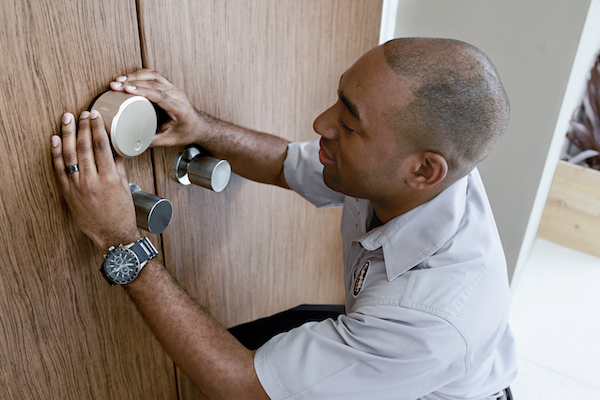 Geek Squad Smart Home Services

Dublin
Store Hours
Day of the Week
Hours
Mon

10:00 AM

-

9:00 PM

Tue

10:00 AM

-

9:00 PM

Wed

10:00 AM

-

9:00 PM

Thu

10:00 AM

-

9:00 PM

Fri

10:00 AM

-

9:00 PM

Sat

10:00 AM

-

9:00 PM

Sun

10:00 AM

-

8:00 PM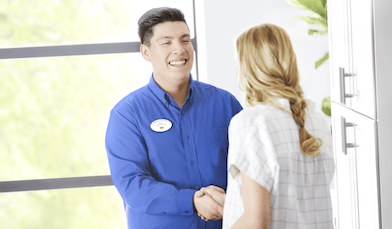 In-Home Consultation
Geek Squad Smart Home Services
Build a Smart Home System with Best Buy and Geek Squad
Get Started with a Free In-Home Consultation in Dublin, CA
Smart home technology is becoming incredibly popular, with hundreds of products hitting the marketplace. With everything from voice-activated speakers like Amazon Echo and Google Home to the Ring doorbell and Nest thermostat, it can be confusing sorting through all the products for a home automation system.
A much easier option is to schedule an
In-Home Consultation
in the comfort of your home. One of our In-Home Advisors will visit you, explain product choices and show you what's possible in a smart home. If you decide to purchase smart home products, your In-Home Advisor can coordinate all deliveries and installation.
Geek Squad: Your Experts for Installing a Smart Home System in Dublin, CA
Strong Wi-Fi is the Key to Your Smart Home
It's easy to forget that for a smart home to work successfully, you need to have the right router and a strong wireless network. Having home Wi-Fi service doesn't guarantee you're going to have fast home wireless Internet. Your router may not be in the best location, or it might be outdated.
If you schedule an
In-Home Consultation
, your In-Home Advisor can perform a free in-home Wi-Fi analysis and suggest ways to improve your home network setup. For whole home automation, you may need a new router for the best possible Wi-Fi. Your In-Home Advisor can even work with you to schedule services like
Home Wi-Fi Setup & Support
, to ensure your new router is set up correctly and your home network is optimized.
With
Home Wi-Fi Setup & Support
, a Geek Squad Agent will decide where to place your router to maximize performance and optimize Wi-Fi security. Your Geek Squad Agent can also optimize your Wi-Fi settings and recommend solutions for dead spots and slow speeds. You'll also get one or two years of Geek Squad Wi-Fi support via phone and Web, depending on which plan length you choose.
Let the Dublin, CA Geek Squad set up your home network to maximize your Wi-Fi performance.
Smart Home Security, Smart Home Products and Installation
Home security service and home security products are some of the most requested items for a smart home. You can now see who's at your door, or who's making noise outdoors, just by viewing a camera feed on your smartphone app. You can program your lights to turn on and off during vacations, set a home alarm, and set a code on your smart door locks so trusted people can enter while you're away.
If you schedule a free
In-Home Consultation
, your In-Home Advisor can explain the smart home security systems and products that are possible, security alarm systems, and the Geek Squad services that are available, including:
Smart Doorbell Installation
Smart Door Lock Installation
Wireless Camera Installation
Wired Camera Installation
Smart Lighting Setup
Voice Control Setup
Having a home security system with an alarm system, light control and other smart home products can provide more peace of mind for you and your family. The Dublin, CA Best Buy and Geek Squad can help you choose the right products, perform professional installations, and troubleshoot any issues that arise in the future.