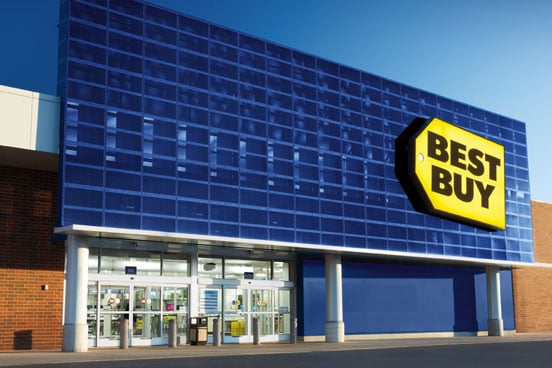 Store Hours
Day of the Week

Day of the Month

Hours

Monday

9:00 AM

to

9:00 PM

Tuesday

9:00 AM

to

9:00 PM

Wednesday

9:00 AM

to

9:00 PM

Thursday

9:00 AM

to

9:00 PM

Friday

9:00 AM

to

9:00 PM

Saturday

9:00 AM

to

9:00 PM

Sunday

9:00 AM

to

8:00 PM
Day of the Week

Day of the Month

Hours

Monday

9:00 AM

to

9:00 PM

Tuesday

9:00 AM

to

9:00 PM

Wednesday

9:00 AM

to

9:00 PM

Thursday

9:00 AM

to

9:00 PM

Friday

9:00 AM

to

9:00 PM

Saturday

9:00 AM

to

9:00 PM

Sunday

9:00 AM

to

8:00 PM
Curbside Pickup Hours
Day of the Week

Day of the Month

Hours

Monday

9:00 AM

to

9:00 PM

Tuesday

9:00 AM

to

9:00 PM

Wednesday

9:00 AM

to

9:00 PM

Thursday

9:00 AM

to

9:00 PM

Friday

9:00 AM

to

9:00 PM

Saturday

9:00 AM

to

9:00 PM

Sunday

9:00 AM

to

8:00 PM
Text Us
Shop

Best Buy

Citrus Park
Specialty Shops and Services
Frequently Asked Questions About

Best Buy

Citrus Park
What people are saying about

Best Buy

Citrus Park
About

Best Buy

Citrus Park
At Best Buy Citrus Park, we specialize in helping you find the best technology to enrich your life. Together, we can transform your living space with the latest
smart home
technology, HDTVs,
computers
and gaming consoles from your favorite brands. We can walk you through updating your
appliances
with cutting-edge refrigerators, ovens, washers and dryers. And we can help you make the most of your active lifestyle with our huge selection of
health and wellness
gear.
You can also rely on the Best Buy Citrus Park team to keep your devices running smoothly with the full range of
Geek Squad® services
, including installation, delivery, set up, protection, repair and support. To ensure you can get the assistance you need, you can
schedule a service
with Geek Squad® for a time and date that fits your busy lifestyle. Or come in and visit us at 12675 Citrus Plaza Dr in Tampa, FL, so we can help you find and navigate the perfect new
camera
, cell phone,
TV
, video games and more.
Can't make it to the Best Buy Citrus Park? Don't worry — visit our
virtual store
where you can live chat, voice call or video call with product experts who can help you compare items, check out, or even show you a product demo. You can also shop
popular categories
online or
Discover & Learn
with our detailed Shopping Guides, in-depth How-To guides and helpful Tips and Ideas. Learn how to live more sustainably, discover the latest must-have electronics and explore what best fits your lifestyle, home, workspace and everything in between.