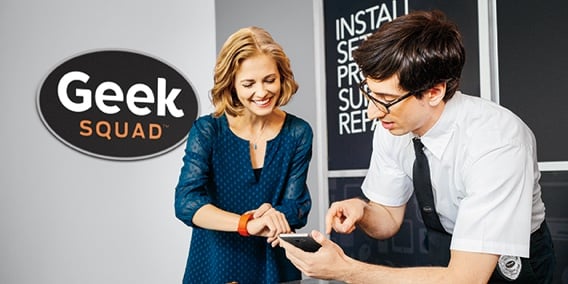 Store Hours
Day of the Week
Hours
Mon

10:00 AM

-

9:00 PM

Tue

10:00 AM

-

9:00 PM

Wed

10:00 AM

-

9:00 PM

Thu

10:00 AM

-

9:00 PM

Fri

10:00 AM

-

9:00 PM

Sat

10:00 AM

-

9:00 PM

Sun

11:00 AM

-

8:00 PM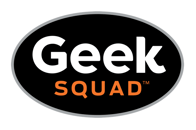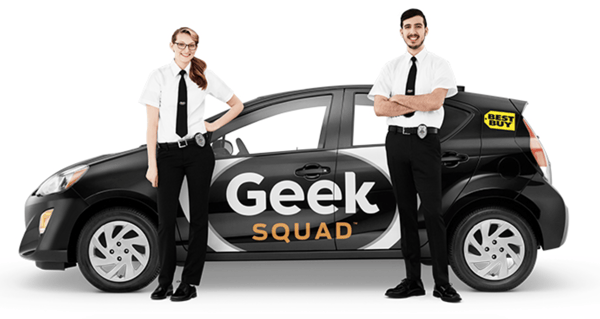 WE'RE HERE TO HELP
Geek Squad Agents in Tracy are your technology experts, ready to help with any issue you can throw at us. From major appliances to TVs, computers, networking and more, we make your tech work.
Appliance Repair
Computer & Tablet Setup
TV/Home Theater Setup
WiFi/Networking Setup
Car/GPS Setup
Technology Consultation
Data Recovery
Getting Help is Easy
In Home or In Store
You can bring your tech to us, or we'll come to you to install and set up new products and repair appliances and electronics already in your home. Plus, we offer 24/7/365 tech support over the phone and online to answer questions and walk you through fixes you can make yourself. Any way you choose, we've got you covered.
Repair
We'll fix it no matter where you bought it.
Support
Get questions answered and problems solved 24/7/365.
Set Up & Install
We'll get your product up and running and show you how to use it.
---
About

Geek Squad

Tracy
Geek Squad Tracy Has You Covered
Geek Squad is here to help you whenever you need us, 24 hours a day, 7 days a week, 365 days a year. Geek Squad Agents have the tools, knowledge and experience to turn your questions into answers, and your issues into solutions and quick fixes. Whether you're in need of TV mounting, car stereo installation, cell phone repair or computer repair, we're here for you, no matter where you bought your product. Or, if you're just wondering "Where can I find reliable appliance repair near me?" come see us to get the help, and the information, you want. In fact, stop in if you're in need of any of the following services:
Because Bad Luck Deserves Good Coverage
We're Also Happy to Offer You Advice
Geek Squad offers dozens of Tech Tips to help you get your devices set up, and to troubleshoot when things aren't working properly. Plus, you might want to check out our Geek Squad Intelligence Blog, where you'll find expert articles, helpful forums, frequently asked questions and much more "intelligence."
Can't Make it to Geek Squad Tracy?
Don't worry. Geek Squad has over 20,000 Agents available 24/7/365* to help online and over the phone. And we can always schedule an Agent to come out to your home or office.
*24/7/365 support availability is limited to remote online chat and over the phone.